I woke up this morning, went into the kitchen to boil water for coffee, then came back bedside to open the window shade (I have a custom-designed platform bed that runs right up to and under a great big window that looks out into shockingly green woods).
Leaning forward a bit, I saw that the bird feeder was practically empty. I also saw a little guy, what I think was a Song Sparrow, perched there as if he were sleeping. "If he's not sleeping," I thought, "he's the bravest bird ever. He knows I'm here, and doesn't give a damn."
I watched him for a minute … my cat joined me. Nope, this little bird was going nowhere. My cat and I sat a few minutes more. I heard the water boiling on the stove. The bird moved his head around and preened some, but he did not budge. I raised my phone to take video, and still, he sat, not a care in the world.
Had he hit the window? Was he stunned? Was he dying? (I know, first, I'm clearly no bird expert and second, the dark side of my mind leaps pretty quick to "Is he dying?")
Ah! No! Phew! He poked his head in the near-empty feeder and grabbed a munchie. Cool! For the first time ever, I watched a bird from just a few inches away open a sunflower seed, spit out the shell, and nom-nom away at the juicy seed meat inside. This fellah was not dying, he was hungry and patient. I returned to my kitchen, poured water over grinds, then went outside, lowered my birdfeeder, and filled it to the brim with glossy black seeds. (Only when I pulled the feeder down did that bird fly away.)
"Tough guy," I said. "You'll be back."
I returned to the kitchen, pressed my coffee and poured it, then grabbed my camera and made my way back to the edge of my bed. I sat with a blanket over my legs and my camera at the ready.
Two other birds came immediately—a Chestnut-backed Chickadee and some gorgeous blue-black-headed lean-bodied silver-grey bird (told you I'm no expert).
Then the Song Sparrow (or Pine Siskin or finch of some kind, or, or, or???) returned and I got to filming him eating a sunflower seed. You can see here, it seems he's injured or lost his left eye. Right?
I should have gotten to work thirty minutes earlier than I did this morning, but who can resist birds? I wanted to wait and see what this little guy's story was. Gladly, it was just that he wanted breakfast and is the type of bird that doesn't flinch when other birds or giant Earth-bound creatures come around. I'm glad I sat there, waiting.
Writers are used to waiting. Specifically, we wait after we have submitted our work to a literary journal, a magazine, a contest, or a jury for a writers' residency. We wait when we send our nine bazillion query letters out for our first novels.
These past few months, I've been waiting on top of waiting. Two of my memoir clients have been sending their own rounds of query letters out into the big wide agent world, and I check in, eternally hopeful, confident, and empathetic. This week, I'm helping another client with agent research and a synopsis and query letter—and I know what lies ahead for her: The Waiting.
I warn her: The Waiting. I prop her up for this: The Waiting. She's a wise woman (and now she's a friend), and she hears me loud and clear. She's a writer, but she hasn't yet taken this leap, this leap into The Waiting.
The Waiting can be hell, and the only way to survive it is to talk about it with other writers.
What do you do while waiting for an acceptance or a rejection, an agent and a publisher? 9.97 out of 10 writers will tell you to start on your next project. Not only will this keep you from plucking your eyeballs out of their sockets, but say your dream agent calls—that agent will say, "I love your book, I want it. What else do you have and how soon can I have that too?" Because agents, now more than ever, want more than a one-hit wonder. They look to build a relationship with you. You are—your writing is—an investment. You can be as literary as they come or as genre as can be or strictly business, but you cannot be a one-trick pony.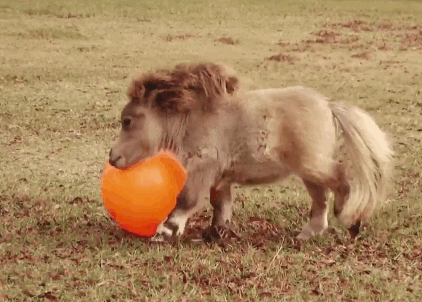 I confessed in my last post though, that I have not been working on my next novel, nor on my next short story or flash fiction piece. I have starts of a new novel, on pages and in my head, but here I am, with no next project of my own underway. I've recently carved out some spare time too, and what have I done with it?
You see, this winter under the Olympic Rain Shadow has been unusually rainy and unusually shadowy. We are grey-drizzle-weary. Friends have been holed up like bears. "Are you serious, we haven't seen you since when? THEN?" we all say. And "What have you been up to? Writing?" Because yes, Pacific Northwest winters naturally feed the writers' soul. Or, so the rumor goes.
And so, the first sunny day we had in ages came Saturday, and I was conflicted. It's challenging to plant ass-in-chair to write when the sun is shining, and although I was working on deadline, I had to walk the dogs.
The boys and I went gently into the warm day.
As we were making our way toward a familiar field, rather hurriedly because DEADLINE and SPARE TIME to be taken advantage of wisely (by starting on writing of next novel) we heard bald eagles. We've got many here, and there's a nest I know where I hadn't seen activity for months.
I looked to the sky. My eyes burned from the brightness.
I spotted one of the eagles perched high in a tree. He was sitting close to the nest I thought had been abandoned. I squinted at the nest—nothing. Too bad. But then I sat in the grass with my dogs beneath the tree with the eagle in it and said, "I'm waiting. I'm going to catch a quick vid for friends who may not see bald eagles on the regular. I'm on deadline, I should be writing, but I'm going to catch this eagle in flight today, or else!"
Thirty minutes went by. I was lying in the grass by then, and so were my dogs. The sun was penetrating our bones. Small planes were buzzing over the bay, in and out of the local airport. A wee cloud or two passed far overhead, as did another eagle and a vulture. I waited.
My dogs were panting. It was an honest-to-goodness warm day, the kind where thirty blissful minutes could easily turn into sixty. I counted down one more minute … fifty-eight, fifty-nine, sixty … and stood, and then I swear, the eagles started talking. I looked up, and lo and behold, out of that huge nest there came Mama eagle. She called to her mate, he called back and ruffled his feathers. Mama took off. Time for lunch and a stretch—I feel ya, sister! I watched her circle further and further out, then turned the camera back to Papa eagle, who had not moved yet from his all-seeing protective position. And then, in one short tight circle, he too took flight, moving right into the nest.
I was glad I had waited.
The weather today? Once again, we have "broken clouds."
It's Spring, officially… date-wise and bird-wise… but still, we writers are waiting, hungry and patient, for the sun and affirmation.
For the hatchlings.