(^^^ Since they tell you how long it'll take to read anything online now, well, it'll take you as long to read this post as it takes Maze to quiet-storm through a purple Prince haze here ^^^)
It's Valentine's Day and I'm in love, but the commercialization of holidays means I don't go giddy over most of them. Halloween is my favorite celebration, by far. Making costumes by hand is my squeeeee. Asked what profession other than my own would I like to attempt, I respond, "Costume designer."*
Ecologically and economically the fashion industry is seriously flawed, but every once in a while I spend an hour drooling over utterly impossible to afford and/or wear duds. Ages ago, when I got married in Paris, I strutted into a Chloé store (which I believe was then located on Rue du Faubourg Saint-Honoré), pretending I was shopping for my "post-ceremony/dancing dress." I tried on four dresses—each, at that time, cost over €3000.
RIDONK… but never since that day in that dressing room has a single article of clothing felt so made for me, so silky, so BUTTER!!! It was an unforgettable experience and the current me can't believe the past me had the snooty wherewithal to lie to Parisian shopwomen without cracking: "I'd like to put this one on hold. I'm going to try a few other places down the street. Tootaloo!"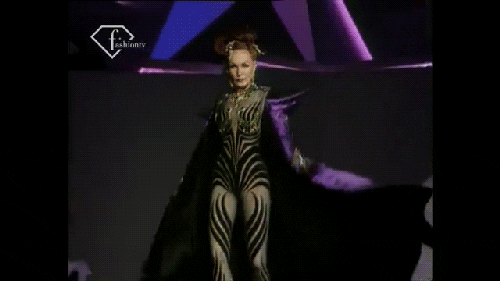 Silk frocks. Paris. I digress. I'm talking about love and holidays. No, I'm talking about love and loss. Today, Valentine's Day, was the designated birthday of my beloved dog George, who I had to … every time I get to these words I pause … put down … say goodbye to … euthanize … the week before Christmas. After adopting him from the shelter eight years ago, I gave him his own Facebook page, and because I can't remember the password, I've never taken it down. Today, he came up in my feed. George would have been twelve or thirteen today—with adoptee mutts, you often don't know.
George's profile photo shows him smiling and running through water. He is young, muscular, and so alive in this shot. A friend's dog also came up as having a birthday today. This friend messaged me last month when I was at a writer's residency in Wyoming, walking miles and miles with ranch dogs while holding George's dog tag in my hand. This friend said his dog was gone—recently let go of, bid adieu—as well.
January 2018 was my month to wail over dogs. Here we go into the Year of the Dog now, and I've made no real resolutions. But it seems a good thing has decided to present. To insist. To hold me accountable to my best self. 
I'm not talking about the love of my life—not the human love of my life that is. He showed up in 2016. I'm talking about time. Time to write for me, myself, and I. Time to write, which I've struggled to find or commit to for the past two years, as my business of writing for other people and working through their words with them has kept me busy.
I spent the month of January at a residency in Wyoming I'd been to six years ago. Just one of the dogs I ran with then was still alive. We found each other, wandering under the sun, on Day Three.
By Day Three, I still hadn't written one new word. I'd been reading, filling my head still with others' distillations of worlds (Solnit's Savage Dreams, to be precise). Even though of course when you apply for a residency you submit a writing sample and a statement laying out what you plan to work if invited, packing for Wyoming, I had absolutely no idea what I was going to write. If I could write.
My brain felt as flatlined as where I was landing.
Most residency staff tell you that if you end up doing nothing but completely relax, or read, or walk—if you sing to the stars at night or flip from being a writer to a mad scientist … it's okay. Reflective of the creative process itself, time at these places is meant to be unrestricted, open to whatever happens, exploratory, and non-demanding (there is never a requirement to turn in 5 billion words/photos/musical scores/dance moves/paintings/carvings at the end of your stay.). But still, it felt crucial to me that I come up with something in Wyoming, and something new to be exact.
The novel I've been seeking representation for, well for forever, well, while in Wyoming my dream agent (yes, I've had a few dream agents, but this one had specifically Tweeted about what she wanted and it was LIT.RA.LLY my novel to a T), said, "Close, but no cigar."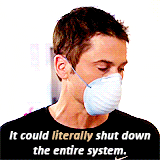 I had no intention, truth be told, of revising this novel again while in Wyoming. I love my book. I love the place in my heart it comes from (childhood summers spent at my grandmother's house), but my book is simply breaking my heart now. On arriving in Wyoming, I was at the brink of deciding whether or not I am a true writer. "Self," I was saying. "Face it. You are an editor—you are highly skilled at bringing other people's stories to the world. This is your gift, your fate, your give-up-your-novel reality."
I even screamed from artists' camp the day Dream Agent turned me down, "I came here a writer. BUT I AM NOT A WRITER!!!!!!!"
(The lovely rockstar program assistant bore witness. The hills knocked my words back and forth in echo. "That is absolutely untrue, Chris," Rockstar said. "Go take it out on the mountains.")
I had my running gear on, and oh, I took so much out on those mountains I can hardly believe they still stand.
Truth is: I still stand. I am a writer, always have been, always will be. Back to Day Three, the day I found the one dog still alive from the time I'd been there last. That day, the dam burst. After a long walk and burying some of my grief in said doggy's neck fluff, fueled too by a few non-dog memories of where I was in 2012—geographically and mentally—I began to write.
I did still have my own new words. Within a week, I completed the first draft of a new essay and started on a second. By week two, an outline for a book started its colorful crawl across my cork board. Week three, the card table set up behind my desk was catching the overflow.
Returning to the Pacific Northwest after a month under blinding sun, I collapsed though. The rush of working on my own material set against the thud of returning to a house empty of my faithful yellow George, was jarring. A few days, I could barely get out of bed, and I did not have the flu (ok, I had a cold). But still, it was grey and I was depressed.
Projects awaited. I got to them and gave them my all, because I always do. I'm taking on two more long-term blog/article writing gigs that I'm excited about—both have to do with water and so, of course, the environment.
My new writing—my collection of essays I have planned—is environmental. It's to be about old rocks and aging, old dogs and athleticism, beauty and the raw red ribs of a freshly killed buck in the wild (here, kitty kitty mountain lion). It's to be about control of land, emotions, Native Americans, death, and women.
Turns out I've got plenty to say.
Turns out too, I'm turning right around now to head to another writing residency. One resident needing to cancel last minute means I, having been waitlisted, get to take his or her place. This residency is in south central Oregon, near another terrain I walked decades back.
In general, I am not a sappy person, but I do feel like someone or something has their full loving eyes cast over me. My grandmom or my dog (and cat), or some weird alien force is gifting me. To be able to take time for oneself, to do nothing but spill out the rusty painful bits and tinker and polish and rebuild, oh yeaaahhh, 2018 will be good. It is good. It is.
 * Behold "The Pivot Questionnaire," Bernard Pivot, Bouillon de Culture, slightly altered by James Lipton, Inside the Actors Studio)
My Year of the Dog Valentine's Day Answers
1. What is your favorite word? glow
2. What is your least favorite word? goodbye
3. What turns you on? laughing
4. What turns you off? sexism
5. What sound or noise do you love? silence
6. What sound or noise do you hate? the current US president's voice
7. What is your favorite curse word? mofo
8. What profession other than your own would you like to attempt? see above, but I'd like to BE Jane Goodall
9. What profession would you not like to do? snake charmer
10.If Heaven exists, what would you like to hear God say when you arrive at the Pearly Gates? "It's all dancing, dogs, doughnuts, and quiet storms from here on out!"
And finally, because everything sounds more romantic in French and it IS Valentine's Day, here's Bernard Pivot with Umberto Eco.